Vocal is a co-designed product developed in collaboration with two older adults from a local retirement community. Its aim is to empower older adults by enabling them to share knowledge, stories and thoughts through modern media like podcasting.
Since being exposed ot this new medium can be intimidating for anyone, Vocal includes a set of cards that provide prompts for the user to start developing their own podcast, tailored to their interests and the audience they want to reach.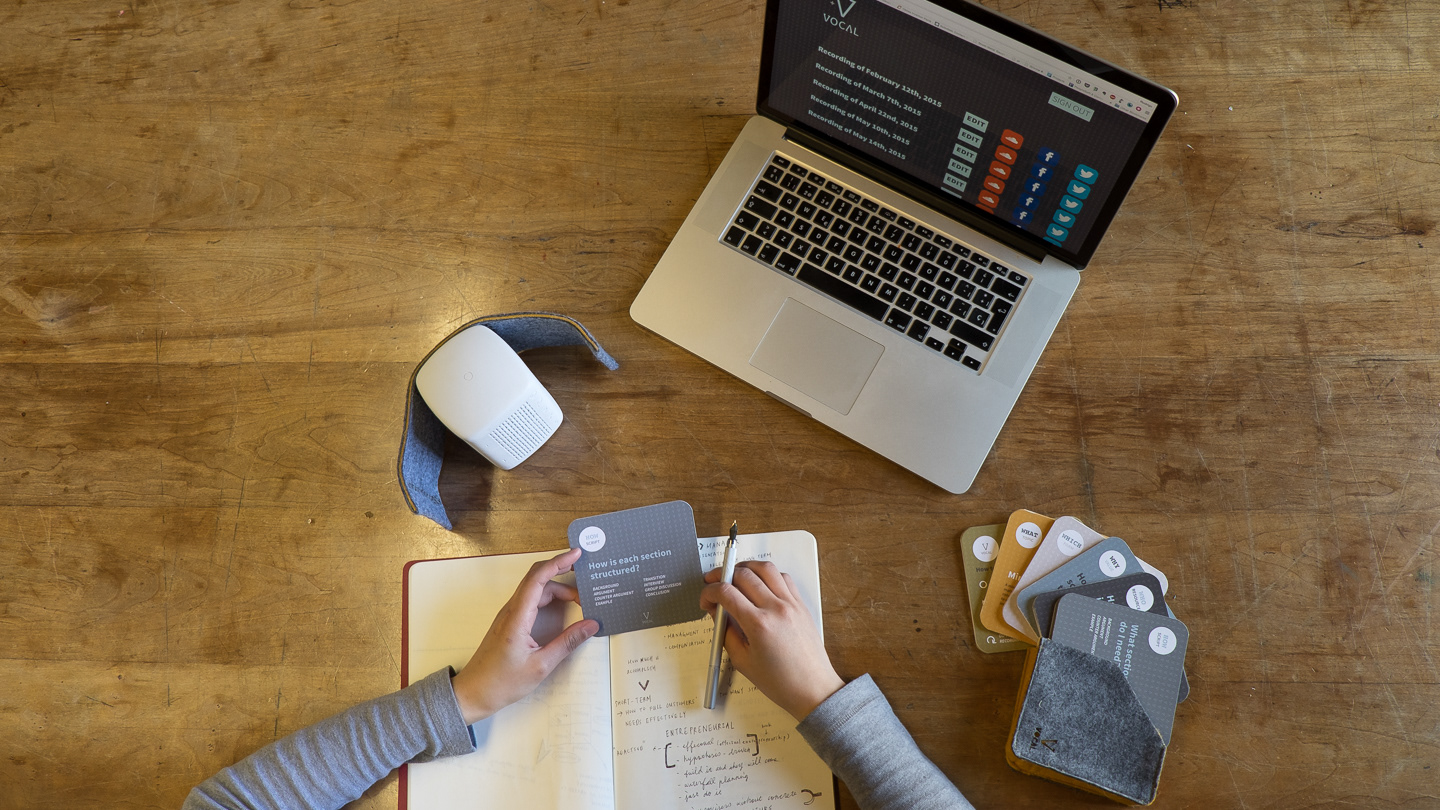 The cards serve two purposes: first, they work as a guide for the user to generate the structure of their podcast, second, they walk them through the process of editing and uploading the program through a simple user interface on a computer.
The main component is the Vocal Recorder. It includes basic recording funciotnality, that simplifies the process into an intuitive workflow. Its tactile buttons are easier to use for individuals who may have some sight impairment.
The microphone, a secondary component, makes it easier to create pdocasts that include guests or that are recorded in group sessions.